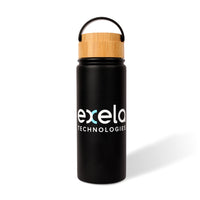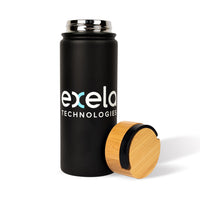 20 OZ. VACUUM-SEALED STAINLESS WATER BOTTLE WITH BAMBOO LID
The bamboo lid is a great accent to the durable powder-coated finish.
• The vacuum-sealed bottle features copper lined, double wall, stainless steel construction.
• Bamboo is a far more sustainable wood and harvesting it has a lesser impact on the environment.
• The lid features a convenient plastic handle.